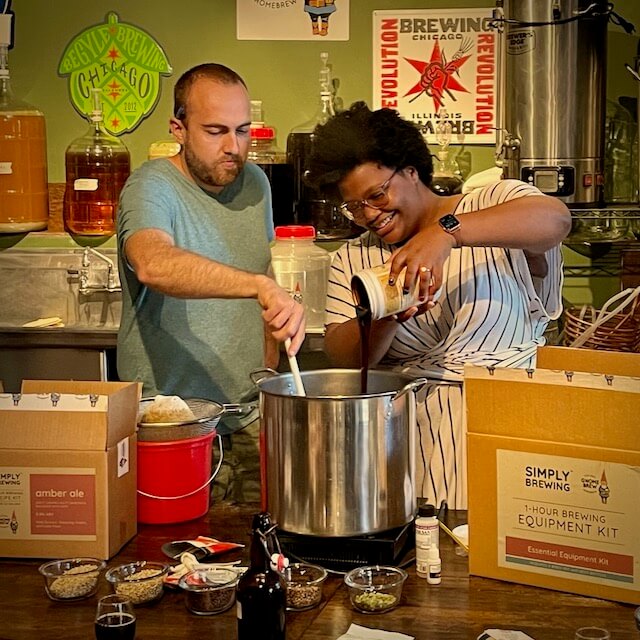 Simply Brewing™ Homebrew Kits
Brew Great Beer At Home Simply
Brew beer that you'll enjoy drinking and be proud to share.
Gnome Brew's Simply Brewing™ Equipment and Recipe Kits are straightforward enough for a first-time brewer but engaging enough for intermediate brewers. Choose from a large selection of recipes or create your own. We're always here to help you find a recipe you'll like or build your own.
The Simply Brewing™ system eliminates unnecessary steps and equipment in traditional homebrew kits that do nothing to help your beer. For example, the spigoted fermenter eliminates the need to siphon beer into a second vessel which can oxidize your beer, increases the chance of contamination, and creates more equipment to clean.