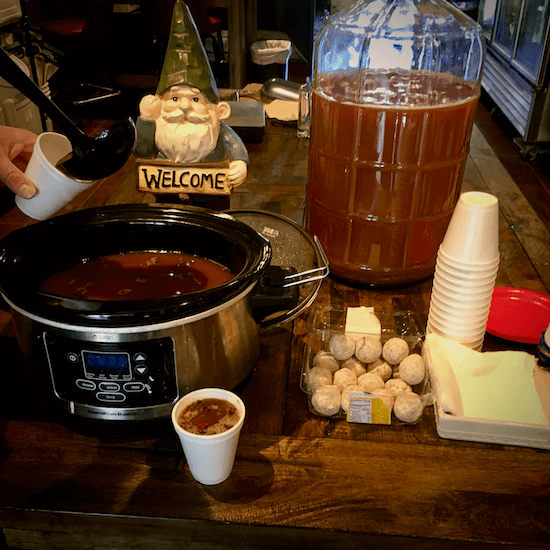 3rd Annual Cider Day
October 23rd 2 PM - 6 PM
Join Us Saturday Day To Celebrate Apple Cider
Everyone is welcome to join us for a family-friendly day of celebration of apple cider. We'll be celebrating with:
Fresh Mulled Apple Cider
Orchard Fresh Apple Cider Donuts and Apples
Hard Cider Samples From Past Years
Cider Share (bottle share for ciders)
Games
The 2021 Cider Buy Is Closed
Once again, Gnome Brew is getting a whole load of fresh pressed organic apple cider from a farm in Michigan. Join us for our favorite Fall tradition and brew some hard cider from the best source you'll find and get some extra to drink fresh!
This cider is:
Fresh pressed at the orchard
Organic
Unpasteurized with no preservatives
An award winning blend of cider apples
Perfect for making hard cider or drinking fresh
Brewing cider is easy, even for those with no experience.
2021 Cider Buy Special Release Simply Brewing Kits
We've made it even easier to particiape in our Cider Buy with our Cider Buy Special Release Kit. Using our Simply Brewing™ 1 Hour Equipment kit, this recipe kit provides detailed directions for making hard cider with our fresh cider.
Prepare your fermenter and drop it off at Gnome Brew by October 22nd and we'll fill it on Cider Day, October 23rd with fresh pressed organic cider straight from the orchard. The kit's instructions will help you the rest of the way.