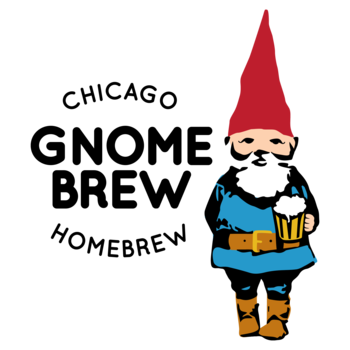 The Brew Log
September 2020
The Bulk Cider Buy Is Back!
Michigan Organic Cider Bulk Buy
Pre-Order Starts Next Week. Pickup Late September/Early October
Gnome Brew is getting a whole load of fresh pressed apple cider from a farm in Michigan and we're passing along the savings to you. This cider is:
Fresh pressed at the orchard
Organic
Unpasteurized with no preservatives
An award winning blend of cider apples
Perfect for making hard cider or drinking fresh
You must pre-order and provide your own container or purchase one from Gnome Brew when picking up your cider.
Pre-Orders open next week. We'll announce pricing and details then.
New at Gnome Brew
Virtual Bottle Share on September 10th
We had a fun virutal bottle share in July so we're doing it again.
We're eager to find out what everyone has been brewing, drinking.
Back To Top
New Releases From Lallemand
Philly Sour
This new yeast produces alcohol and lactic acid in 10 days. Philly Sour is a pure strain of active dried yeast classified as Lachancea spp. Philly Sour is an ideal yeast for traditional styles such as Berliner Weiss, Gose, American Lambic Styles and American Wild Ales, and its resistance to hops makes it perfect for Sour IPA's. It's optimal fermentation range is 68°F to 77°F, so no need for any heating or cooling.
Verdant IPA
LalBrew Verdant IPA was specially selected in collaboration with Verdant Brewing Co. (UK) for its ability to produce a variety of hop-forward and malty beers. Prominent notes of apricot and undertones of tropical fruit and citrus merge seamlessly with hop aromas. With medium-high attenuation, LalBrew Verdant IPA leaves a soft and balanced malt profile with slightly more body than a typical American IPA yeast strain. This highly versatile strain is well suited for a variety of beer styles including NEIPA, English IPA, American Pale, English Bitter, Sweet Stout and Sours.
Back To Top
Weyermann Barke Pilsner Now Available
Produced from quality Barke two-row spring barley, Weyermann Barke Pilsner malt is perfect for creating authentic lager style beers. It enhances body and mouthfeel substantially in the finished beer, while imparting intense malt aromas. What also sets Barke Pilsner malt apart is its excellent process characteristics in the brew-house and during filtration, coupled with increased extract efficiency.
Suitable for Pilsners, Bavarian Helles, Lagers of various styles and Kellerbier.
Back To Top
We'll announce everything here on this newsletter as well as on Instagram and Facebook